Speedwell of Rhu
Speedwell (our Oyster 435) is for sale.
We've really enjoyed owning this boat over the past 9 years sailing her all around the UK and much of the European Atlantic coast, from Shetland to Cadiz. She's been a lovely boat to live aboard, comfortable, secure and quite practical to sail long distances with just a crew of 2. She carries enough stores to be able to live at anchor independent from marinas for several weeks at a time but is not too big to be able to find marina spaces when we've wanted them.
Our plans have now changed and it would be a pity to leave Speedwell tied up just used occasionally, so we've decided that it's time for her to go and have some adventures with new owners. The boat is in good order and well equipped to head off sailing again.
Speedwell is for sale through Fox's Brokerage in Ipswich, see this listing.
This web site contains information about our Speedwell, the voyages that we make in her and some other sailing related articles. You can reed about our sailing journey in our log.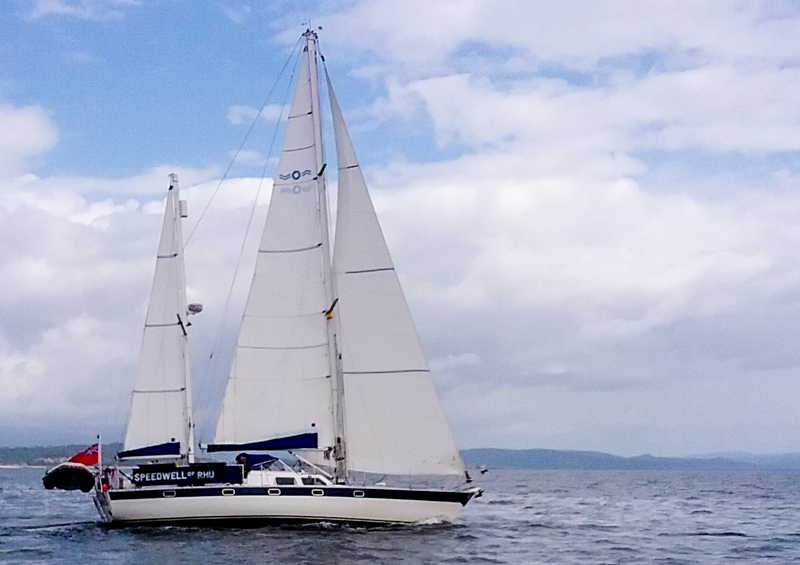 ---
We're members of The Cruising Association. You can find web sites and blogs of some other members on the CA site ring using the links below. As we're not responsible for managing the site ring list we don't necessarily endorse the content of any of those sites.